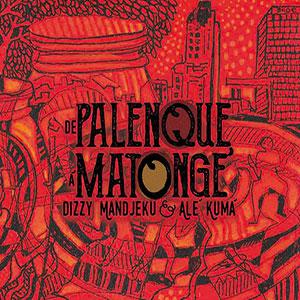 First single of upcoming album out now:
https://open.spotify.com/track/24p1NBENlTwoB7OwDNQ7dJ?si=0BSBvCOlSLyEMRSG-Dv34Q
"This album is called "From Palenque to Matongé", the latter being both the musical wellspring in Kinshasa and the vibrant African quarter of the Ixelles district in Brussels. But the key to it, the vibrant peak of the triangle, is Palenque, an extraordinary village not far from Cartagena, the beautiful but notorious slave-trade centre on Colombia's Caribbean coast.
From Palenque to Matongé is ultimately about a collective who've formed a common vision drawing on three continents. The guitars sparkle, the sax punches, the marimba bubbles, the percussion and bass create the dance groove and the vocals bring a sunny warmth. It's super infectious. This is about a diaspora community that has come together to create something totally contemporary but fired by historical connections.
What is actually a long and difficult journey between Palenque and the two Matongés is realised in an instant on this record. And what it says is remember your roots, stay true to them, celebrate and enjoy them. We hope you will too."
Simon Broughton (Songlines Magazine)
Full album DE PALENQUE A MATONGE will be released on May 3rd .