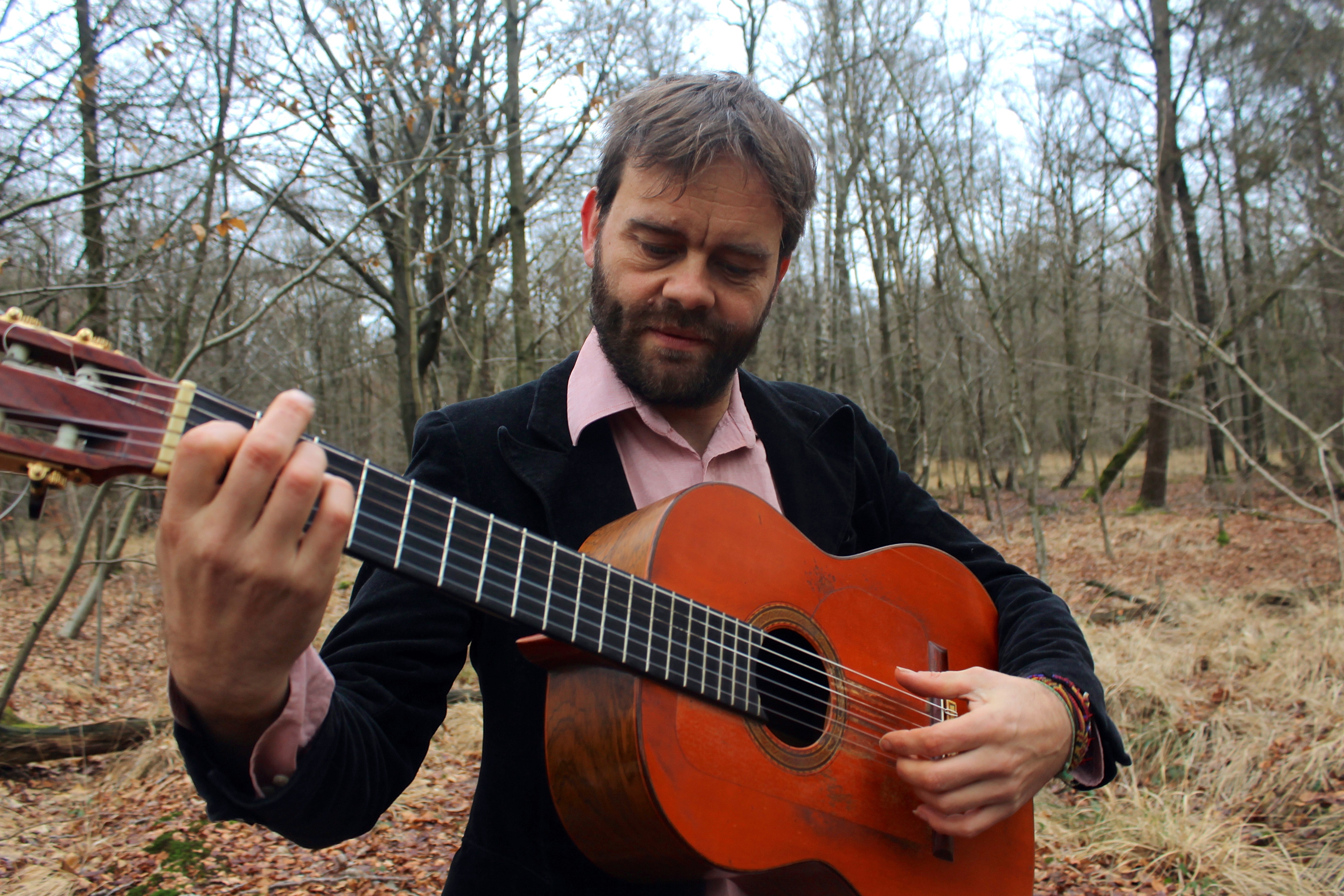 1. Myrddin & Nino de los Reyes 
In the world of contemporary flamenco, Myrddin and the sensational dancer Nino de los Reyes join forces. Nino's poetry enriches Myrddin's already rich musical language. Together, they elevate the art to new heights.
Nino de los Reyes has toured with Carmen Cortes, Javier Baron, and Tony Gatlif's show Vertige. He has also made guest appearances with Pepe Habichuela, Enrique Morente, and Paco de Lucia's band in a tribute to the grandmaster. De los Reyes is highly acclaimed for his incredible footwork and exceptional sense of rhythm, as heard on Paul Simon's album "Stranger to Stranger." Nino, along with pianist Chick Corea and other musicians, formed the Spanish Heart Band, which won a Grammy Award for 'Best Latin Jazz Album' three years ago. (https://ninodelosreyes.com)
For this collaboration, Myrddin and Nino are joined by additional musicians, including Tomas De Smet on bass, Lionel Beuvens on drums, and Stijn Kuppens on cello.
---
2. Myrddin & Imre – The Legacy of Musical Fire
Imre, the talented daughter of Myrddin, adds her unique voice to her father's musical heritage. Her cello and sensitive interpretation complement Myrddin's virtuosity, resulting in a perfect fusion of sharpness and gentleness.
The musical talent, passed down from many generations, is now reflected again in Myrddin's daughter Imre . When she was only four years old, she received her first cello. In 2018 she made her debut with her father at the Ghent Jazz Festival. Cellist Imre complements her virtuoso father in a sensitive, cutting and unctuous way. A perfect mix of sharp and soft.
Now 5 years later, after numerous concerts, they present their first album ' Zwaluwe ', which was released on LP and CD at the end of May.
Imre was selected in 2023 as one of ' De Twintigers ' – Klara's project that puts promising young musicians in the spotlight.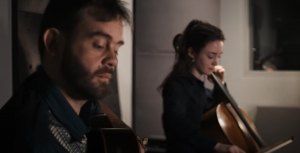 On their debut album ' Zwaluwe ' they take us on a journey that has its origins in the written compositions of Myrddin. The album was recorded in a small chapel in remote Valouse, a village in the Drome region of southern France.
---
3. Myrddin & BOW Quartet – Bridging Classical and Improvisation
BOW was founded by five classical string players looking for more freedom in music. Their strength is the ability to find balance between written music and improvisation and thus utilize the possibilities of their respective instruments more deeply.
Together, they bring a depth to their respective instruments and create a musical experience. Myrddin's guitar meets BOW's strings, and the harmony that emerges is simply mesmerizing.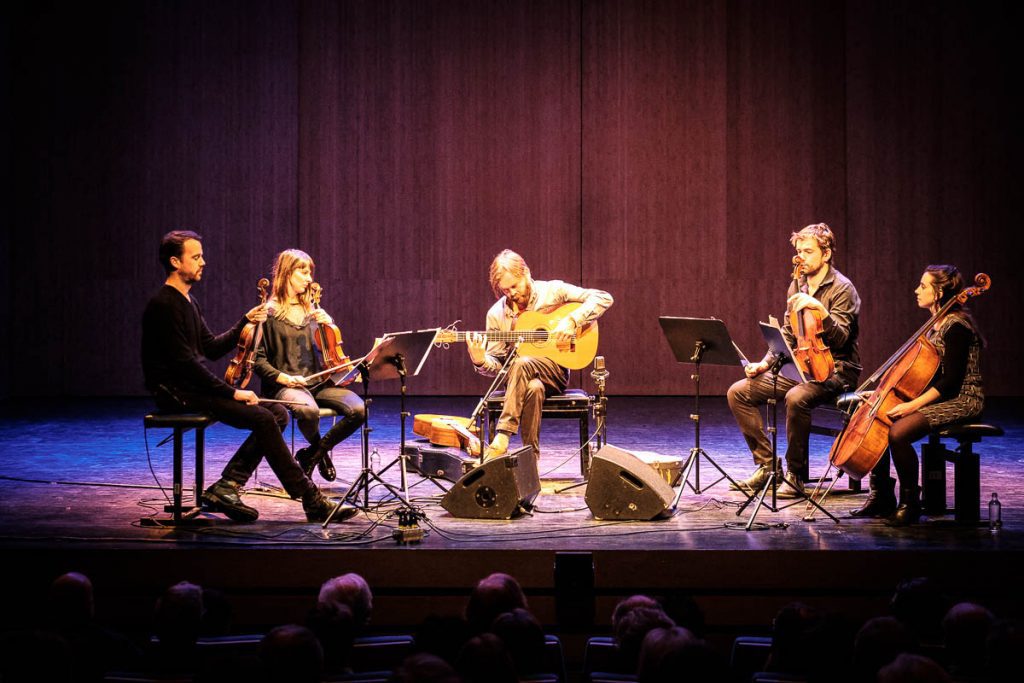 Myrddin – guitar
Benoit Leseure & Margaret Hermant – violin
Jean-Francois Durdu – viola
Marine Horbachewski – cello
---
4. Myrddin De Cauter – SOLO
Myrddin is not just a flamenco guitarist, he is an exceptionally versatile talent capable of filling a room with pure musical genius. His music is deeply emotional, complex, and rhythmic. He masters the essence of flamenco and effortlessly delves into elements of jazz and classical music. Myrddin proves that great virtuosos do not necessarily have to come from Spain.
With every note that Myrddin plays, you are drawn into a meditative journey where music is the canvas for stunning emotions and profound lyrical experiences. His performance is like a theatrical play in which the unexpected and the wondrous come together.
"When listening to Myrddin I hear much more than only guitar. I get drawn in, enticed to join his quest, as if he wants me to participate. Just like in theatre, the curtain is drawn to the sides, the spotlights are lit, silence sets in and you feel like anything is possible. Wonderful, inexplicable things are about to happen. I hear Myrddin, and I get carried away in his seeking meditation that suggests anonymity and witness a deep lyrical experience."– Wannes Van de Velde