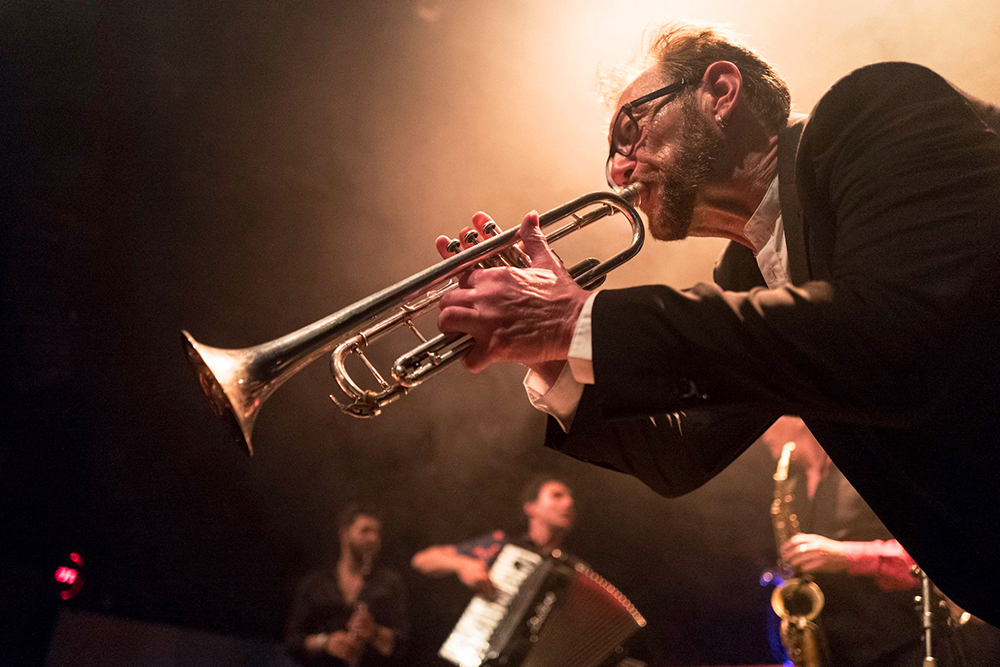 Brass band but not just that, La Panika is the fruit of a thousand meetings, a thousand tumults, a thousand madnesses, a thousand events … and an inescapable brass band of the gypsy music of the Balkans, strongly influenced by the Roma music of the Black Sea.
At the time of debut release Afan Toufan (Cie du Tire-Laine, 2008) La Panika toured intensively throughout Europe, often sharing the stage with the likes of Serkan Cagri, Ivo Papasov, Neshko Neshev, Mladen Malakov and many more…
Relaunching themselves with second album Darmadan (Zephyrus Records, 2018) the orchestra blends in Turkish-oriental influences and features guest musicians Osama Abdul Rasol on quanun and Neshko Neshev on accordion, the latter who performed as a guest on several live shows following the release.
18 June 2021 7-inch single Anapse To Tsigaro is released. Preorder it now here.
This Greek classic written by G. Clouvatos in 1958 was an instant hit at the peak of the Laika movement. Accordionist Bastien Charlery, who regularly took the microphone during live concerts, acts as lead singer, resulting in La Panika's very first vocal track and illustrates the future direction of the orchestra.