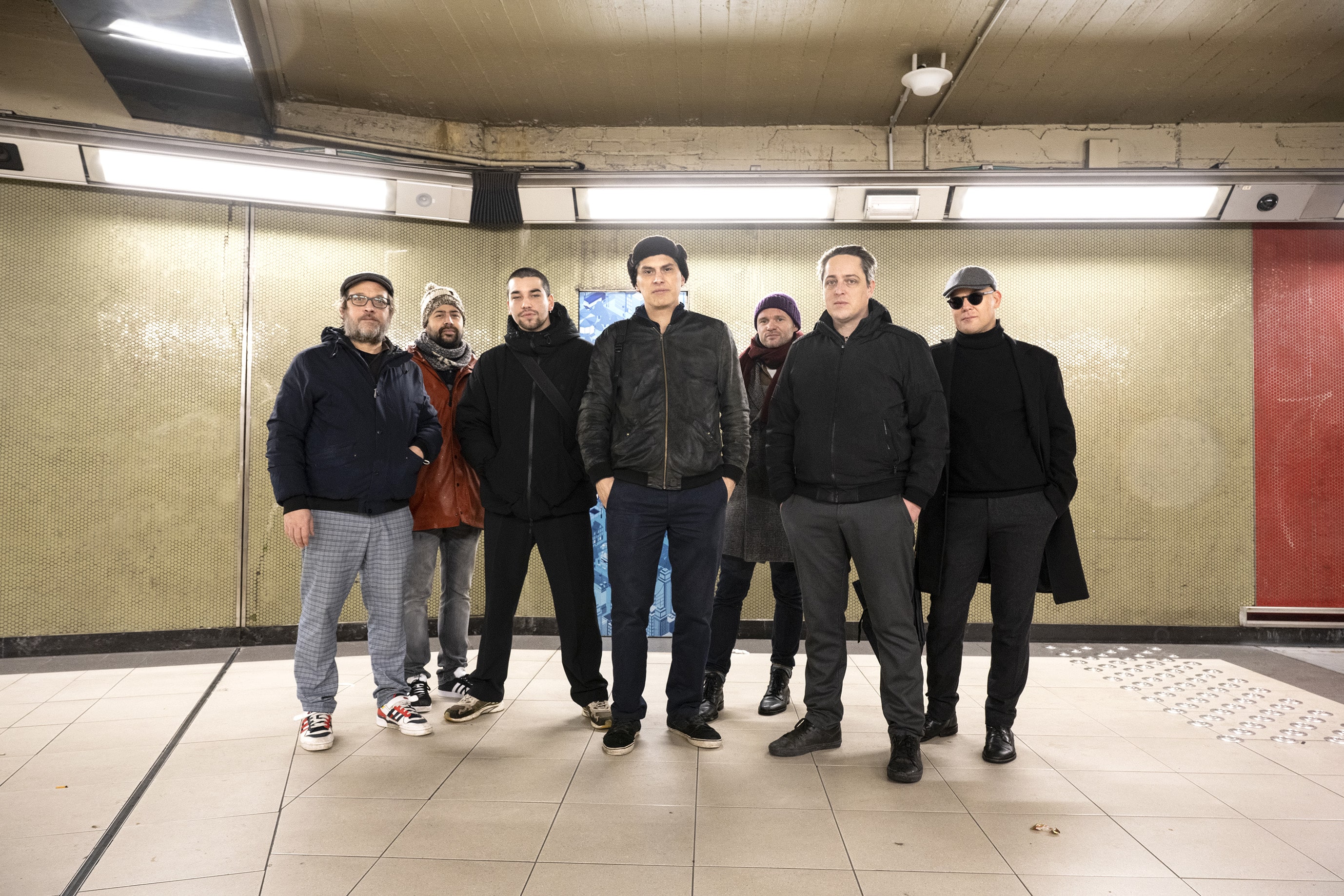 After a short break since 2007, Proyecto Secreto is back (Bruce Lee not yet). A few smashing performances later, culminating in a comeback at the last Ghent Festivities with Lien De Greef and Paolo Marquez as guests, there is now a new release with skalosal songs that include Dave Hillyard and Vic Ruggiero from The Slackers. The album was mixed by Latin Grammy Award winning engineer and dub master Victor Rice.
The Belgium newspaper De Standaard wrote at the time: "Colorful Proyecto Secreto is a promising addition to the Belgian summer festivals. Ska with cumbia or latin swing with mambo, this tight and groovy Belgian orchestra is not afraid to make  daring musical combitinations."
Proyecto Secreto still plays a mix of ska, reggae and tropical rock that catapulted them to the best stages in Belgium and Europe. The previous record, Bruce Lee is Back, from 2003 has since become a "standard" in the ska world. After the many requests from skafanatics, who had to wait 12 years, the Proyectos are fully charged and there is finally the long-awaited come back.
In the early 2000s, they played at just about all ska and world festivals and clubs in Belgium and went on tour in the Netherlands, Germany, France, Italy and Spain. The first tour in Spain in the summer of 2000 ends with the recording for the Brixton Label and a follow-up tour in the Basque Country in August 2001. In April 2003 their full album 'Bruce Lee is back' is released on the Brixton label and several songs ended up on collectors. During the subsequent tour in Spain and Italy, they shared the stage with Bad Manners and Alton Ellis at the Ska Explosion Festival (Tarrega).
Members of Proyecto Secreto also play(ed) with Skatalites, Badasonics, Lady Linn, Antwerp Gipsy Ska Orchestra, Tiny Legs Tim, Lester's Blues, Les Cerveaux Lents, Va Fan Fahre, …