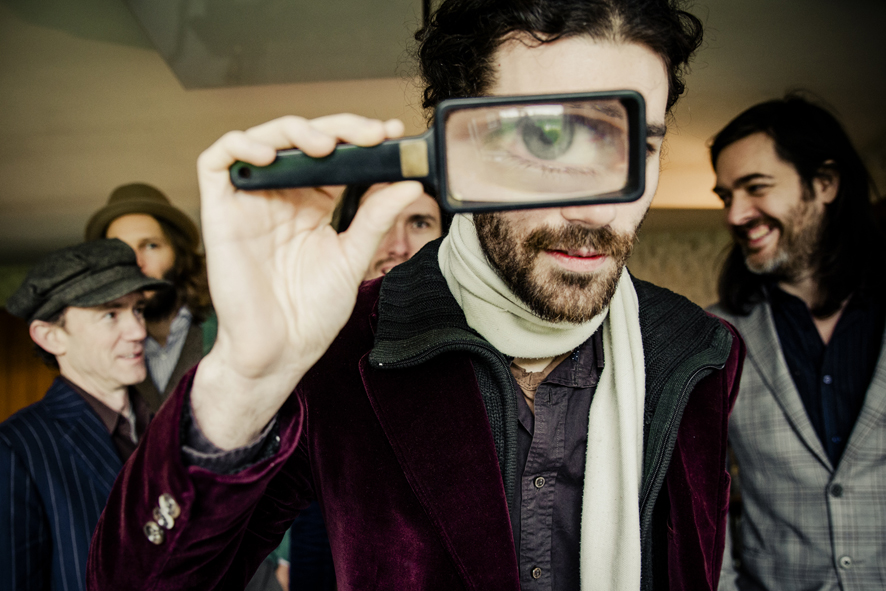 "…Brilliant" – Gilles Peterson
"Ethio-dub from outer space taking you all the way out" – The Gaslamp Killer
"Highly succesful combination of psychedelic jazz, Afro-funk and Ethio-jazz" – Songlines / 4****
Piloted by saxophonist /flutist /composer Nathan Daems (Ragini Trio, Dijf Sanders, Stavroz, Echoes of Zoo), this instrumental band aims for originality. Fellow musicians and 'brothers down the road' are Jon Birdsong (dEUS, Beck, Calexico) on cornet, Simon Segers (Absynthe Minded, De Beren Gieren, MDCIII, Stadt) at the drums, Filip Vandebril (Lady Linn, The Valerie Solanas, Antwerp Gipsy-Ska Orkestra) at the bass and Wouter Haest (Los Callejeros, Voodoo Boogie) playing keys.
For many of us, the Ethiopian aspect once made known to the world by Mulatu Astatke will stand out. Still, Black Flower further adds oriental scales, Afrobeat à la Fela Kuti, jazz in a John Zorn way and varied western music traditions such as rock and dub. The resulting melting pot is undoubtedly inspired by Nathan's distant travels and the multifariously colorful city of Brussels.
…Pretty legit if you ask me – LeFto, Studio Brussel
After their well-received debut album Abyssinia Afterlife (2014, W.E.R.F. / Zephyrus Records) that created an atmosphere of mythical figures and psychedelia, Black Flower now reflects on ancient and modern cultures. The album title Artifacts refers to centuries-old fragile objects or tools that empowered the development of human culture. The world today would look entirely different without those artifacts. The seemingly brittle suddenly becomes a powerful welding cornerstone. Add the musicians' personal musical backgrounds and the result is an album with an ageless mystique. Artifacts is the synthesis of different cultures, of the past and present, and personal and collective memories. It is the soundtrack to modern reality, based on the elements that connect us.