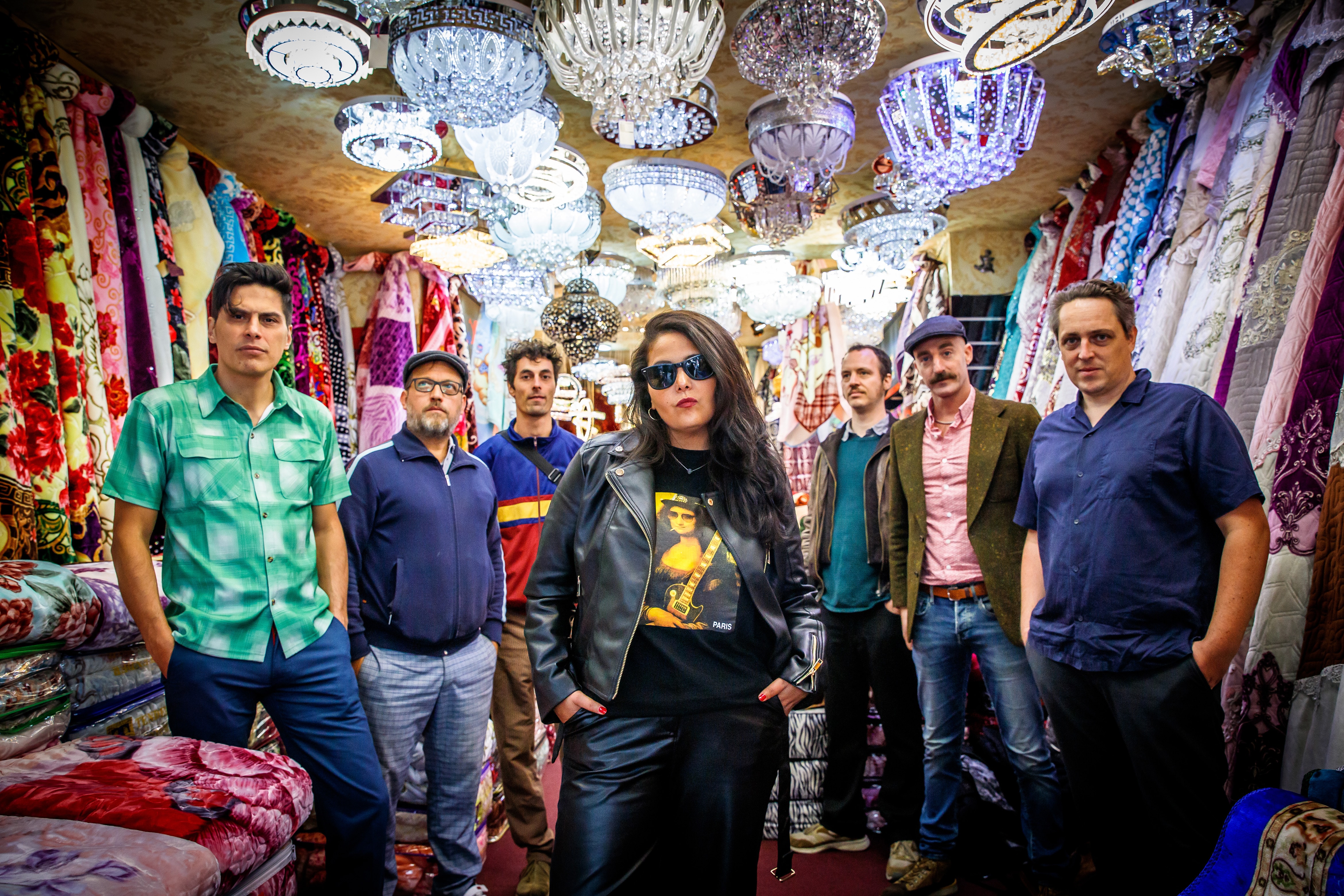 After 'Ghalat', Gaïsha is now revealing the first single of their upcoming album, to be released by Zephyrus Records in April 2023. Gaïsha is a collaboration between the Belgian-Moroccan singer Aïcha Haskal and some exquisite musicians from the Belgian music scene, bringing you oriental & psychedelic grooves with a Brussels twist. Aicha Haskal's voice is smooth and warm and switches seamlessly between Arabic chants, parlando and even rap. The diverse background of the musicians (Absynthe Minded, Sylvie Kreusch, Va Fan Fahre, Echoes of Zoo, De Beren Gieren) results in a brilliant melting pot of styles.
With this song singer Aïcha wants to pay tribute to her name, which literally means 'liberty'. The song reflects her rebellious voice that rises up against oppression of women and fights for revolution. With 'Ana Aïcha' she wants to feel heard. The literal translation is 'I'm living my life to the fullest', regardless of conventional cultural standards. The melody translates this protest by creating an atmosphere that runs the gamut from intimate nostalgia to stirring rhythms.
Growing up in a family where playing music was taboo for women, Aïcha was secretly part of the Brussels hip hop scene at the age of sixteen. She even participated in a contest on a Belgian television channel, equipped with a cap and standing with her back to the public. Unfortunately the gig came to her father's ear and a few years of radio silence followed.  At a later age she arrived in the masculin world of classical Arabic music. But Aïcha stood strong and due to her perseverance she is now the leading lady of Gaïsha.