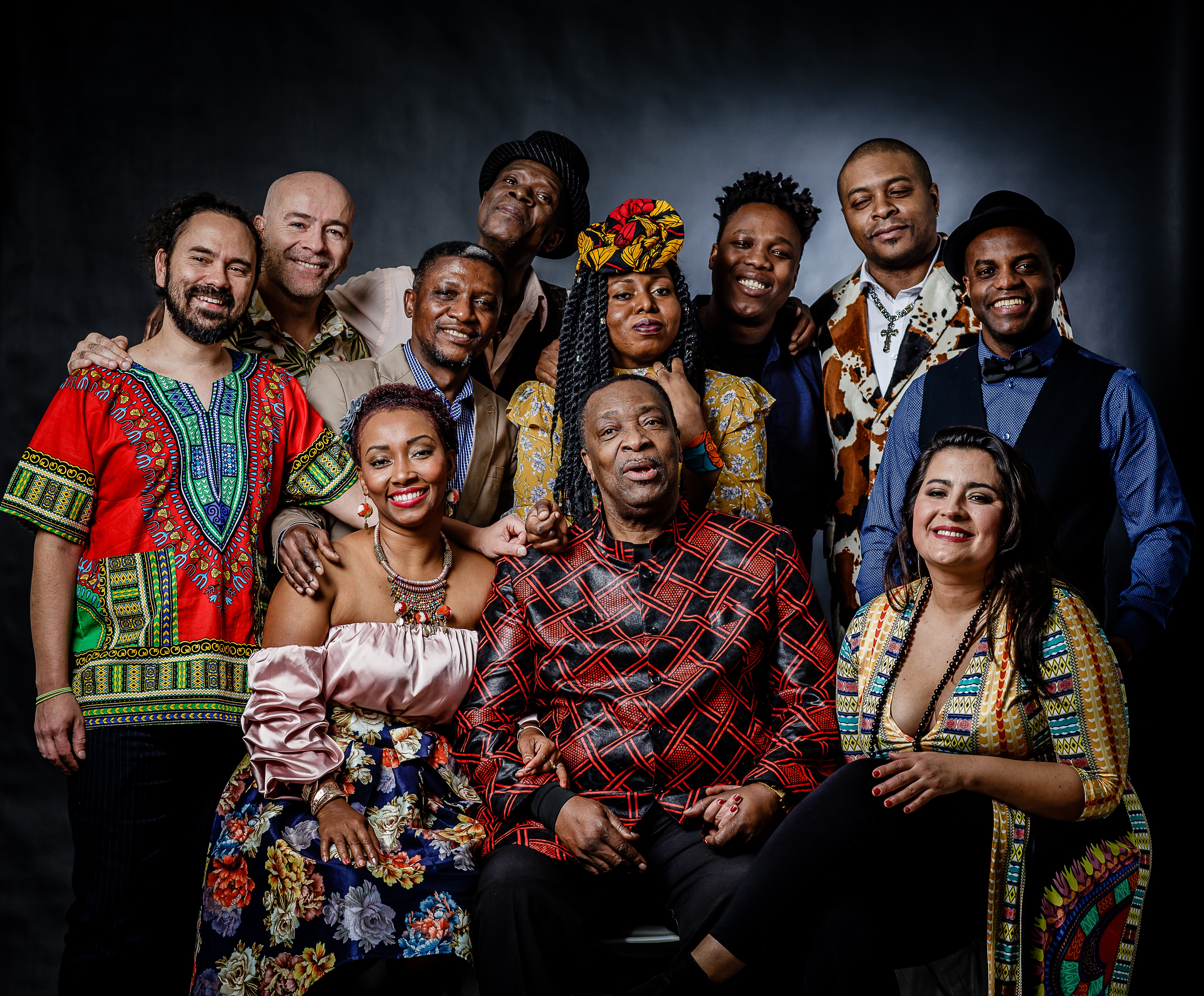 from left to right: César Medina (saxophone, trumpet), Leonardo Gómez Jattín (bass), Nidia Góngora (voice), Malage de Lugendo (voice), Saidou Ilboudo (drums), Dizzy Mandjeku (guitar), Josée Esengo Muza (voice), La Wey Segura (marimba, percussion), Toms Ntale (guitar), Paola Márquez (voice), Emeris Solis (percussion)
Uniting Colombian and Congolese musicians, De Palenque à Matongé revives and reinterprets the historical connection between two musical traditions that have travelled back and forth between the New World and the African motherland.
Alé Kumá, one of the most important Afro-Colombian bands, led by Leonardo Gómez Jattín, invited Dizzy Mandjeku for recordings and concerts in Bogotá which resulted in the participation in the Viña del Mar International Song Festival in 2016.
Later that year the musicians of Alé Kumá flew over and joined the finest Congolese musicians residence in Brussels. The result is called 'De Palenque à Matongé, the first project and full album of Dizzy Mandjeku & Alé Kumá. The album will be released worldwide by the end of 2018 on Zephyrus Records, licensed to Accords Croisés. Dizzy Madjeku & Alé Kumá will be performing several live shows throughout Europe this summer, in October and November, and will be touring extensively summer 2019.