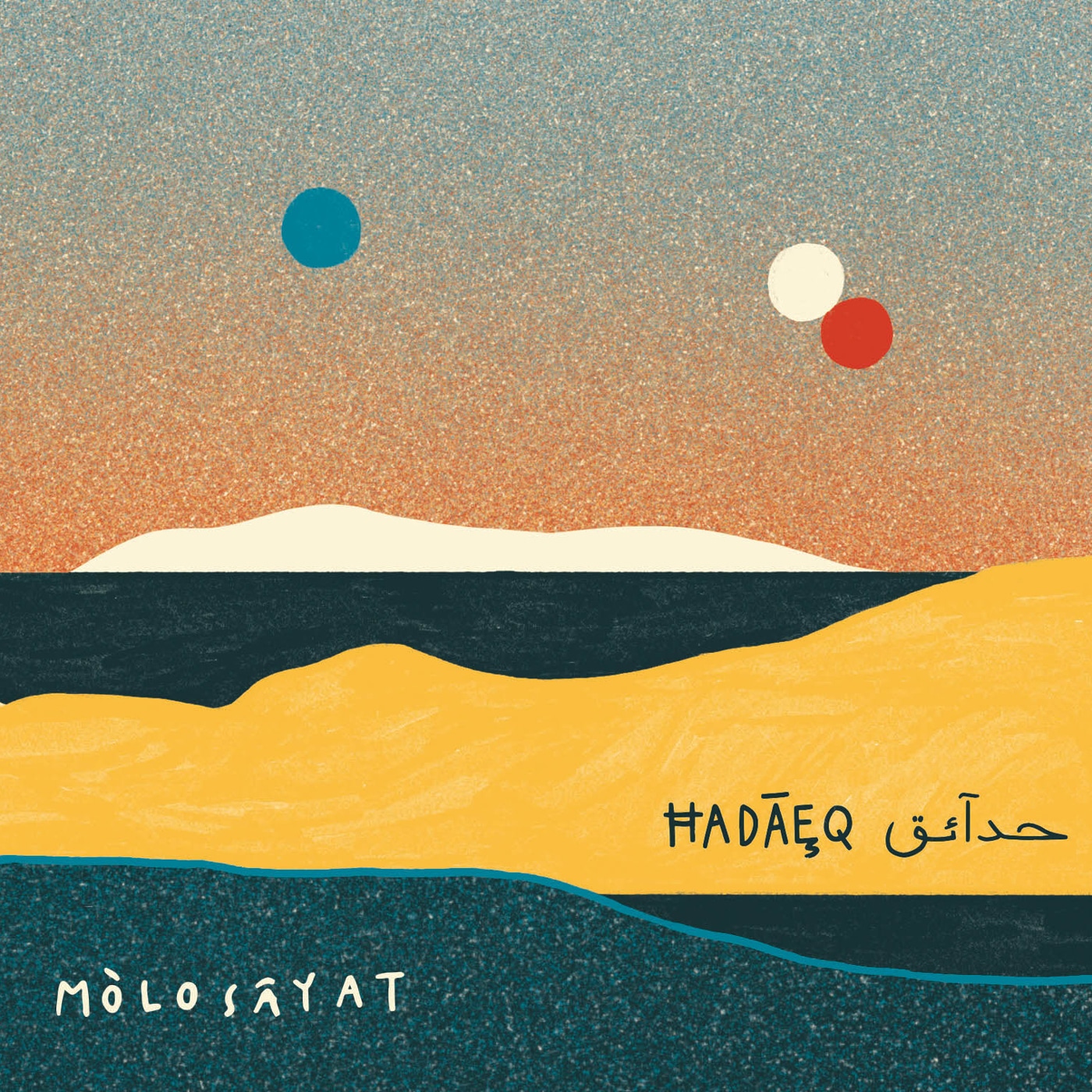 Molo Sayat's album 'Hadaeq' is out now on all streaming platforms. CD's are also available, Vinyl edition will be available from the 17th of December.
"How saxophone, clarinet, double bass and trumpet can simultaneously be blended so beautiful. Najean almost seems to tell a story throughout the song with his clarinet, which compliments Seif's voice beautifully." – Indiestyle
Mólo Sâyat is the meeting of souls of the lebanese singer Pôl Seif and some European instrumentalists. Their repertoire has established its base camp around the Mediterranean sea without renouncing their sporadic visits deep inland. Lead by an ear craving the beauty of contradictions, the band compose songs in Arabic, Italian and Romani language. Voices and instruments rise up together to invoke a chimeric and colourful folklore and to transport the listeners into a voluptuous inner-world.
>>> biglink.to/hadaeq <<<