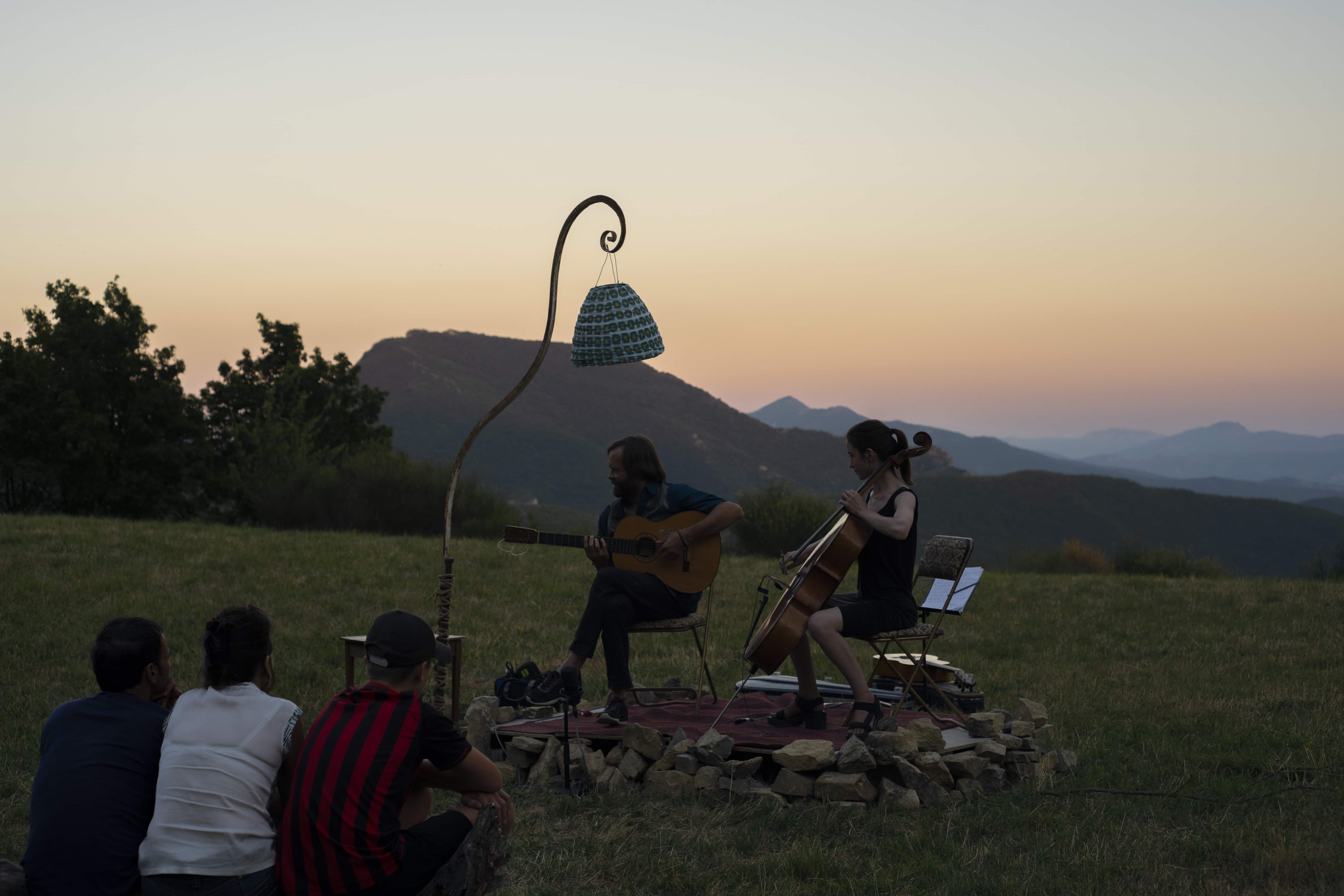 Friday the 12th of May Myrddin & Imre release 'Prelude – BWV 998', the second single of their upcoming album 'Zwaluwe'.
"In opperste concentratie en na uren en uren zoeken heb ik een tweede stem gemaakt op deze prachtige prelude die ik eigenlijk in gedachten heb geschreven voor een magische diepe altstem op poëzie van onze eigen bach der letteren Guido Gezelle genaamd waarin hij het korte bestaan van een koolwitje beschrijft in hetzelfde seizoen wanneer de zwaluw terug bij ons is." – Myrddin
o Brooze levendheid, die 'k, op uw' vlugge vlerken,
zie wikkelen over 't gers en om de roozenperken,
des middags, in den laai der zoelste zomerlocht;
hoe neerstig schijnt ge mij, onschuldig en onschamel,
te zoeken even zeer de lelie en den bramel,
op uwen wandeltocht!
Gij wentelt alleszins, onvolgbaar bij der ooge,
omhooge, omleege nu, nu wederom omhooge;
en, valt ge op eene blom, met beide uw' vlerken toe,
nog nauwlijks hebt ge een zeupke uit haren kelk gezopen,
of weêrom op de vlucht, met beide uw' vlerken open,
zoo schijnt ge uw' ruste al moe.
Music composed by Myrddin – Recorded & mixed by Michiel Lagae in Valouse France, mastered by Yannick Willox – Artwork by Tobi Jonson
Upcoming concerts
18/05 – Merodefestival, Kessel-lo
19/05 – Merodefestival, Kessel-lo
27/05 – Wouter De Bruycker Fine Arts & Gallery, Antwerpen
31/05 – Ha Concerts, Gent
03/06 – Paradijshoeve, Hoegaarden
18/06 – Museum Gevaert-Minne, Sint-Martens-Latem
16/07 – Walden Festival, Brussel
08/10 – CC De Ververij, Ronse
28/10 – Archipelfestival, Sint-Niklaas
03/11 – Etnosoi! festival, Helsinki
19/11 – Cultuurcentrum Brugge