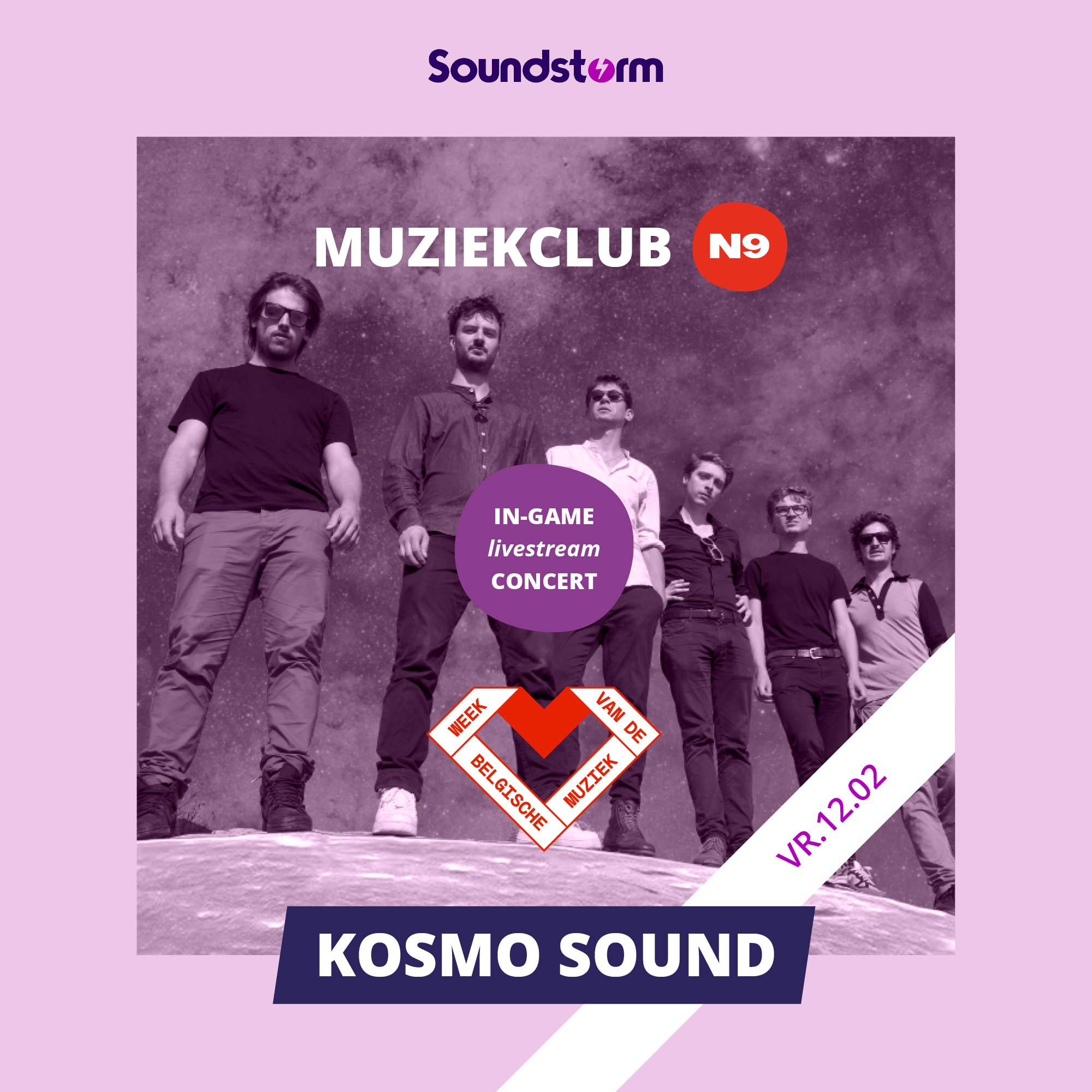 Kosmo Sound speelt een in-game livestream concert op 12 Februari. Deze exclusieve, virtuele concertzaal werd ontwikkeld door Soundstorm. Het wordt dus helemaal geen typische livestream. Je kan samen met je vrienden een concert beleven, terwijl je rondloopt in een interactieve omgeving.
Na het concert kan je nog even napraten in het virtuele café
. En dat allemaal van bij je thuis!
Hoe werkt het?
– Claim je gratis ticket.
https://soundstorm.online/event/kosmo-sound/
– Download en installeer de Soundstorm-app op je Mac of PC *. We raden aan dit ruim op voorhand te doen.
https://soundstorm.online/early-access/
– Op de dag van het concert kan je met je ticket inloggen, je avatar personaliseren en Interzone Terminal verkennen.
– Heb je vragen over of problemen met de app? Je vindt de antwoorden ongetwijfeld in de FAQ.
https://soundstorm.online/faq/
Het concert zal ook gestreamd worden via de facebookpagina van muziekclub N9. ​
*Je Mac of PC moet minstens voldoen aan volgende technische specificaties:
– CPU – Intel i5 of AMD Ryzen
– GPU – Nvidia GTX 9XX of hoger, AMD Radeon 3XX, 5XX of hoger
– RAM: 8 GB
– Disk: 10 GB
– Breedband- of wifi-verbinding met minimum 10 mbps download- en 5 mbps uploadsnelheid.
– gebruik bij voorkeur een externe muis
With the support of Flanders State of the Art.